The Following Were Scheduled in 2020
Upland Brewing Co. 
Remarkable beers made in remarkable ways! Every Upland beer is a damn good craft beer, made (and served) by good people.
Full bakery and coffee bar, serving lunch and dinner using the freshest ingredients from local sources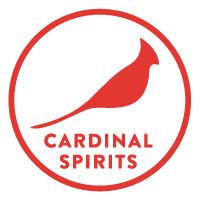 Refreshing and ready-to-drink canned cocktails — going where cocktails have never gone before!

Easley Winery
Mark & Meredith Easley continue the family tradition of award-winning wines and champagnes made in the heart of Indiana!
Refreshments were provided by Cardinal Spirits, 812 BBQ, and Upland Brewing Co.
---
Refreshments were available from La Poblana Taco Truck and Bloomington Brewing Company
---
2017 Food & Beverages
Refreshments were available from DATS on Grant, La Poblana Taco Truck, Limestone BBQ & More Catering, Cardinal Spirits, and Salt Creek Brewery